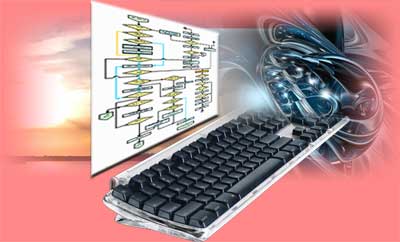 Our website and graphic design process includes the following steps:
Information Collection. Before we can start a project we need to know what our client needs. Gathering information is the first step of our graphic design process.
Some of typical questions we ask the client:
Who is the audience?
How many pages is the website?
Is there a specific budget?
Is there a deadline for completion?
Can the client provide examples of design they like?
Is there an existing corporate brand that needs to be matched?
Research. Research involves deep investigation of the company's environment and domains where company operates. That includes company's clients and competitors. The aim of the research is to understand the company's needs in order to provide the best solution.
Sketching. During this step we create some simple sketches of the layout of a piece. This way, we can show our client some ideas without spending too much time on design. Find out if we are headed in the right direction by providing quick sketches of logo concepts, line drawings of layouts showing where elements will be placed on the page or even a quick handmade version of a package design.
Conceptualising. Developing the graphic design concept is where creativity comes into play, this is where we create the graphic by using the information and the research conducted.
Presentations. This is where we present our work to the client. We select 2-3 best concepts for presentation.